space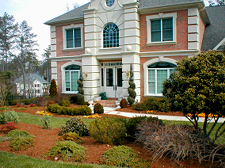 Estate garden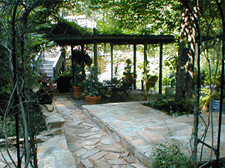 Shade garden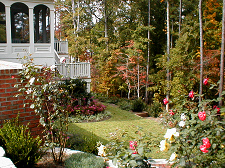 English garden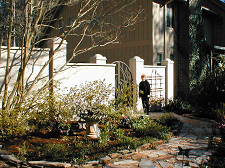 Secret garden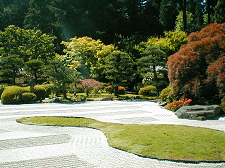 Zen garden: Portland, OR Arboritum
space
space
Leisure Landscapes can design and install the garden of your choice, whether your taste includes the formal, manicured look of an estate garden, the whimsical color of an English cottage garden, the peaceful tranquility of an oriental Zen retreat or something in your dreams.
The successful style will take into account your personal taste as well as the architecture of your home and the prevailing look and feel of the community.
Whatever the style, attention will be paid to placement of planting material by light requirements, size, and color and texture.
Light Requirement
The first step in plant selection is light requirements. One of the most difficult areas is low-light, shady conditions. Plants suitable for these areas include nandina, hosta, ferns, mahonia and a selection of multi-colored flowers.
Size
The garden should present a tiered or layered look, with smallest plants in the foreground, largest to the rear. Rear plantings should be evergreen to provide a screen and four-season presence of color.
Color and Texture
The art to garden design is combining plants of different color and texture to bring out their individual unique qualities wile providing a cohesive, integrated planting.
In addition to the planting materials, much value can be obtained by using accent accessories such as bird baths, sundial, fountains, statues etc.
space