space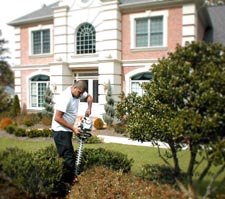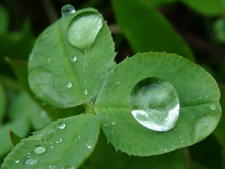 space
Information in the landscaping industry changes as quickly and as often as our weather... The concept behind Maintenance Flash is to keep Leisure Landscapes' clients informed and up-to-date about last minute maintenance schedule changes, weather emergencies that impact planting or maintenance plans or just about any immediate concern for our clients and their homes.
Friday September 2, 2016
Labor Day Weekend
Heavy Rains
INSTALLATIONS: The Aqua Team is off on personal leave.
MAINTENANCE: Both the Red and the Blue Teams are working on their Friday routes today.
The Administrative Office and Operations Staff will be off this Monday in observance of Labor Day. Work resumes Tuesday, September 6, 2016.
We will continue on this schedule unless precluded by weather conditions.
WEATHER FORECAST
Today: Showers. The rain could be heavy at times. High near 78. Northeast wind 10 to 17 mph, with gusts as high as 26 mph. Chance of precipitation is 90%. New precipitation amounts between three quarters and one inch possible.

Tonight: Showers, with thunderstorms also possible after 2am. Some of the storms could produce heavy rainfall. Low around 67. Windy, with a northeast wind 23 to 26 mph, with gusts as high as 38 mph. Chance of precipitation is 90%. New rainfall amounts between 2 and 3 inches possible.

ROUTINE MAINTENANCE SCHEDULE
Blue Team - Felix Sevilla
MON - Raleigh/Garner/Cary- First Tennessee Bank, St. Raphael E.C.C.,State Board of Examiners, Spring Forest, Lane Ridge, Enchanted Oaks, Birkhaven,Cambridge, McGregor Downs,Scottish Hills.
TUE - Raleigh- Stonebridge, Wetherburn Woods, Reedham Oaks, Parliament Point, North Ridge,Gresham Trace, Smoketree, Alyson Pond, North Ridge, Hunters Knoll, Falls River, Windsor Place, Shearon Farms.
WED - Raleigh - Springdale Estates, Pinecrest Park, Wapello Ln, Ashworth, Wyngate, Stonehenge, Bahama Breeze, Drury Hills, Chiropractic Partners, North Hills, .
THU - Raleigh- Marshall & Taylor, Cameron Park, Hayes Barton, Fallen Park, Brookhaven, Chandler Pointe, Sheldon Pointe, Boyce Mill.
FRI - Wake Forest - Saddlebrook, Raleigh-Avanlea, Banbury Woods, Henley, Sheffield Place, St. Andrew's Lakeside, Deacon's Ridge, Sedgefield, Fieldstone.
Red Team - Carmen Arredondo
MON- Cary/Morrisville/Raleigh- Magnolia Place, Providence Place, Weston Estates, Wessex, King's Wood, Academy Plaza, Stonehaven
TUE- Cary/Apex.- Cary Park, Cameron Pond, Carpenter Village, Highcroft, Berkley, Walden Creek, Walden, Haddon Hall, Villages of Apex, Olde Salem, Oxxford Hunt, Preston.
WED- Knightdale/Wake Forest/Raleigh- Bahama Breeze, Ebenezer Park, Olde Raleigh, Planters' Walk, Hedingham, USA Automotive, Neuse Crossing, Thornrose, Prestwicke, Wakefield.
THU- Chapel Hill/Durham/Creedmoor- Creedmoor, Boothe Hill, Governors Club, Fearrington Village,O2 Fitness Carrboro, Southern Village, Stagecoach Road, Oaks II, Somerset, Timberline, Northwoods, Sedgewood, Old Fayetteville Rd, Biddle Ct, Carriage Hill.
FRI- Wake Forest - Saddlebrook, Durham.- Stonewater, Grandale,Huntington Ridge, Chelsea Meadows, Woodcroft, Raynor Street Apartments, The Links, Grove Park.
INSTALLATIONS
Aqua Team - J. Carlos Zuniga, Leader; Luis Zuniga
Yellow Team - J. Carmen Arredondo
INCLEMENT WEATHER POLICY
Our maintenance and installation operations will proceed unless weather conditions result in an unsafe operating environment. In the event that maintenance or installation activities are curtailed, we will resume where we left off the next business day. Contact our office at 919.847.1733 for additional information.
MAKE-UP DAYS Services are extended into January to make up for days lost throughout the year due to inclement weather. Thank you!