space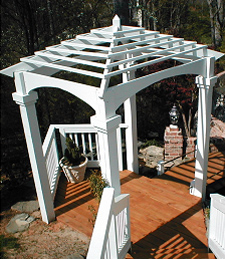 Entrance arbor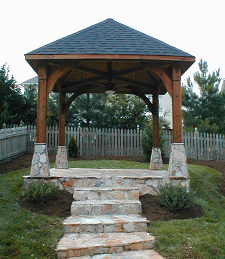 Pavillion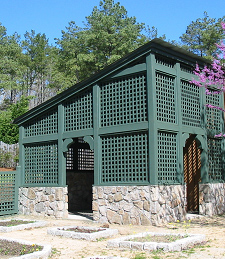 Garden House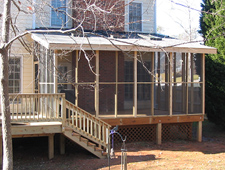 Screened porch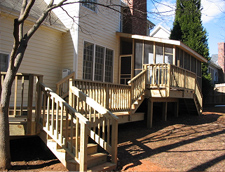 Multi-Level deck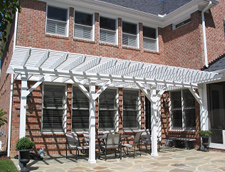 Pergola
space
space
Extend your living area from indoors to outdoors with a deck from Leisure Landscapes. Today's decks are available in many styles and materials to fit your needs. Span multiple levels with spaces for built-in barbeques, screened dining areas, gazebos, arbors and spas. New composite decking materials and railings make your deck nearly care free - no more buckled boards, popped nails, splinters or annual refinishing.
Leisure Landscapes will prepare your custom design for your decking needs, integrating your homes architectural style with the overall landscape plan.
Whatever you imagine, Leisure Landscapes can make your construction project a reality. Screened Porches, Garden Rooms, Bridges, Tea Houses... Leisure Landscapes can make it happen.
To the left are just a few samples of previous deck and arbor projects that we have created.
space